15 June 2018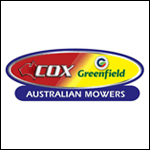 Australia's last two remaining lawn mower manufacturers have joined force's for the benefit of their consumers. Greenfield mowers will now be manufactured by Cox in an attempt to reduce costs and improve productivity boasting benefits that can be passed down to their consumers. By reading this you will get a greater understanding of the new Greenfield range that will be available and be able to read the press release made by Cox Australia.
Read More
16 January 2018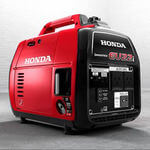 Honda has dominated the leisure generator market for years with their reliable EU20i inverter generator. Times have been changing and Honda hit the drawing board and have delivered a new and improved EU22i to accommodate our evolving needs, this review will hopefully answer any questions you have regarding the brand new EU22i. Including a comparison between the older EU20i and the EU22i, the new kid on the block.
Read More
10 January 2018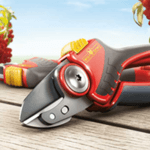 Do you actively get out in the garden and are in the market for a new set of secateurs or loppers? Well the big question is whether you need bypass or anvil technology as they serve different purposes in your garden and help to achieve different outcomes. If you're not sure what this means or which one is right for you, this post will provide you with clarification on the matter so that you can make a more informed decision when it comes to purchasing your next hand held secateurs or loppers.
Read More