Cub Cadet XT2 LX 46 Ride On (Fabricated Deck)
Brand: CUB CADET
Product Code: 13AHA4TN330
​The most anticipated lawn tractor of 2021 is close to landing in Australia and Hendersons will have stock available for Pre-order.
The unit features the all-new upgraded Cub Cadet XT2 facelift which is a head-turner, to say the least. The unit features a 46"fabricated cutting deck which is much more durable and robust than the standard pressed decks. This enables the unit to withstand tougher conditions and therefore results in a longer-lasting machine. The deck has been tried and tested to deliver a cut that produces less clumps and stragglers and more finer clippings for a more aesthetically pleasing finish.
The unit has plenty of grunt! Featuring a huge 24hp Kawasaki V-Twin engine this machine will never be short of power. The machine also features an electrical PTO switch, a high back seat with armrests, tuff torque hydrostatic drive system, anti-scalp wheels, a front bumper and much much more!
The unit features a strong robotically welded frame with paint that is corrosion protective. The tight 16" turning circle makes it ideal and easy to maneuver around your yard also. The unit has 12 different cutting increments from 1" all the way up to 4" giving the operator full control over their cut and with the hydrostatic drive system and cruise control option this machine really is ideal when it comes to practicality and convenience.
If you are in the market for a brand new lawn tractor this year then the Cub Cadet XT2 46" fabricated cutting unit is one that should definitely be on your radar!
*please note the full range of XT2 is shown in the video. Only the 46" model will be available in Aus come spring.
Available for $50.69 per/wk for 36 months*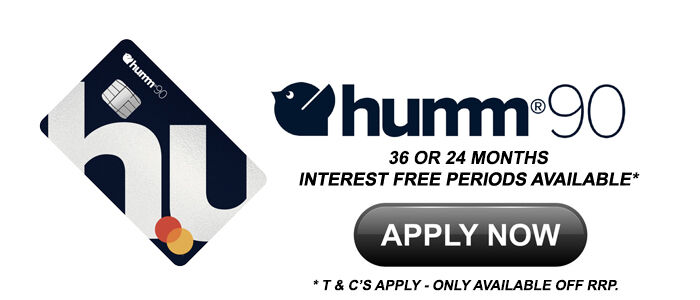 Specifications
Features
Videos
Specifications
Kawasaki V-Twin 24hp FR Series
Features
Front Bumper
Protect you unit - these come standard on the XT2 Series
AeroForce Cutting Deck
Fitted with Cubs tried and tested AeroForce cutting system that is proven to leave less clumps and produce finer clippings.
Fully Adjustable Seat
15" seat with armrests and 10 degree incline and slide slope provides elite comfort for the operator.
Optimised Steering
Automotive style inspired handling provides a 16" turning radius.
Tow Hitch
Increase productivity with the versatility of the tow hitch.
LED Headlights
Fitted with high quality LED lights for clearer vision in low visibility areas.
Smoother Ride
Enhanced front wheel bearings for friction free wheel rotation.
Tuff Torque Transmission
robust transaxle that is smooth and responsive.
No manuals are currently available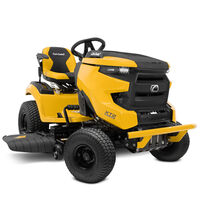 Cub Cadet XT2 46