Cub Cadet Z-Force LX60
Brand: CUB CADET
Product Code: 17ASDAGD330
Specifications
Features
Videos
Specifications
25HP Professional Grade Kohler 7000 Series V-Twin OHV
Fully pressurised automotive-style oil pump
Patented SmartJet™ high-pressure deck washing system
Quick Attach in seconds (no tools needed)
1" - 4" (in .25" increments)
2 greasable heavy-duty gauge wheels, 1-nose premium gauge wheel
11-gauge, floating, fabricated w/ 7-gauge reinforced plate
RevTEK reverse mowing technology
Electronic fingertip engagement
18" high-back seat w/ armrests
Forward: 11.2km/h - Reverse: 4.8km/h
(Domestic) 5 years on the fabricated cutting deck, 3 years on the unit and 3 years on the engine / (commercial) 1 year on the unit, 90 days on the engine
Dual Hydro-Gear ZT-2800 w/ oil reservoir and filter
Yes (pedal operated) with park brake
Features
60" cutting deck at this price, thats a great deal you cannot miss. Save yourself loads of time with the Z-Force 60" cut, now lets talk about the strength of the deck! This is where most people get confused, the look at a lawn mower and see it has a massive engine so conclude it must be good! Wrong. Inevitably the engine doesn't do all the hard work, the deck is the part of the machine that is on the group wearing the lumps and bumps of the rough terrain. This is why the stronger 54" fabricated cutting deck is ideal and a lot more durable than the cheaper pressed deck designs. Meaning it can handle rougher terrains and won't dint and crack like a pressed deck is prone to.
The electric PTO clutch gives the operator control of the blade engagement at the tip of their fingers.
Cub Cadets exclusive triple guard corrosion defence system manufactures a blades that is incredibly stable and made from high strength steel. The automotive-grade corrosion resistance elements shelter these blades from wear and tear ensuring they are protected and will deliver reliable performance.
No manuals are currently available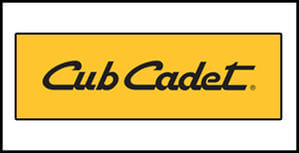 Cub Cadet Zero-Turn Riders