Toro SGR-13 Handle Bar Stump Grinder
Brand: TORO
Product Code: 22615
Stump grinders have always been associated with large bulky machines that weigh a tone, cost a fortune, and can destroy someone's front lawn and garden bed. For this reason, a lot of stump grinding jobs are passed up but this small, compact and maneuverable Toro stump grinding tool is the answer to all those questions. The tool is easy to use, requires only one operator and is simple to maintain making it a perfect addition to any commercial equipment fleet.
It features the durable and tough Greenteeth cutter that Toro has ensured will provide the smoothest walk behind stump grinder there is on the market. This tool is perfect for grinding small stumps out of the ground in hard to access places and will add another string to your company's bow! Powered by the super reliable Honda GX390 engine means you will get reliable 4-stroke power all year round.
The rubber gaskets strategically positioned between the handle and frames reduce a lot of the vibration that comes from the grinding process reducing operator fatigue and making the tool a lot nicer to use. The Well balanced tool equates to less "muscling" of the machine whilst cutting so you don't feel like you've been wrestling a bull for half an hour once the grinding process is done.
The heavy-duty centrifugal clutch is designed to take the abuse of the stump impact and showcases the durability of this compact unit and the lift handles either side make it a pleasure to load and unload for work.
Specifications
Manuals
Videos
Specifications
1 year** See dealer for full details
No features are currently available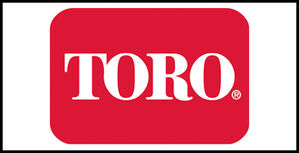 Toro Stump Grinder