Toro SGR-6 Stump Grinder
Brand: TORO
Product Code: 22600
Availability:
Available on Request
ADD TO CART
Can ship to nearest depot for collection if freight to door is too expensive
This is the most compact Toro stump grinder in the range, the SGR-6 stump grinder.
Well balance and super easy to control and operate the Toro SGR-6 stump grinder is ideal for landscapers, homeowners and hire companies.
This unit is super compact making it ideal to get down the side of houses and tackle those smaller jobs with ease. It's design and weight mean that you won't be ripping up someone's garden in order to get the job done as much of the larger stump grinders have tracks that can tear up the turf.
The rubber gaskets strategically positioned between the handle and frames reduce a lot of the vibration that comes from the grinding process reducing operator fatigue and making the tool a lot nicer to use. The Well balanced tool equates to less "muscling" of the machine whilst cutting so you don't feel like you've been wrestling a bull for half an hour once the grinding process is done.
The Toro quadrublade cutter blade system are super easy to access making them convenient to remove and sharpen.
Specifications
Features
Videos
Specifications
22" (55.9cm) W x 50" (127 cm) L x 42.3" (107.4 cm) H
Features
Quadrublade™ Design
Quadrublade tooth design cuts like a router without "pulling" operator into stump. 12 tungsten, carbide tipped teeth handle the most difficult stumps.
Rubber Gaskets
Positioned between handle and frame reduces vibration resulting in less operator fatigue.
Well-Balanced
Equates to less "muscling" machine while cutting.
Foldable Handle
Allows for easy compact transport in back of SUV, car trunk, or mini van.
Heavy-Duty Centrifugal Clutch
Durable clutch to handle abuse of stump impact.
Lift Handles
For easy loading and off-loading.
No manuals are currently available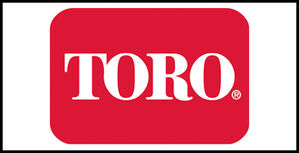 Toro Stump Grinder