Toro Zero-Turn Mower TimeCutter MX4225 42"
Brand: TORO
Product Code: 75746TA
This Toro unit is perfect for the customer who is seeking a machine that is a step up from the pressed deck model but doesn't want all the luxury features that carry a higher price tag. This machine is compact and durable giving you the strength of the Toro fabricated deck so you know your cutting unit will go the distance.
Those features missing include: - Foot assisted deck lift - 2Hp extra - Deluxe Seat. Although this machine is missing these 3 features they are more of a luxury than an essential aspect of the mower and if you don't require them then it may be exactly what you are looking for. It still features a 42" fabricated deck which is durable and strong! This is the main thing you look at when purchasing your mower if the terrain is rough or there is a possibility you will knock it on the tree or side of the concrete a fabricated deck is for you!
The unit still features coil-over springs under the seat to minimise the vibration and impact felt from the ground below.
This mower features a 22 Kohler V-Twin engine giving you strong and reliable power. You are purchasing a mower that is powered by a trusted brand and that is more than capable of powering a 42" cutter deck.
Specifications
Features
Manuals
Videos
Specifications
22 hp V-Twin Kohler Engine
42" (107cm) Fabricated cutting deck
11" x 4" (27.9 cm x 10.2 cm) Front
18" x 7.5" (45.7 cm x 19.1 cm)
3yr warranty (limited) - no hour limitation
Dual Hydrostatic HG-ZT2100
MOW: 11.3 km/h / 4.8 km/h TRIM: 8.8 km/h / 3.8 km/h TOW: 6.4 km/h / 2.7 km/h
Features
Heavy Duty Rear Engine Guard
The heavy duty steel guard protects the engine from anything that may come into contact with it as you mow your lawn.
11.4 Litre Fuel Capacity
The extra large fuel tank allows you to mow your lawn with fewer petrol stops saving you loads of time! The petrol cap is also easy to locate and fill when needed.
42" Fabricated Cutting Deck
The fabricated deck is welded together using plates of 10-gauge steel. Accompanied by the bull nose bumper this deck is as tough as they get.
Washout Ports
These handy wash out ports are a nice and easy way to wash the bottom of your deck without getting yourself wet!
Tow bar Kit
The tow bar kit comes standard on all TimeCutter models, meaning you can attach a trailer to tow fertiliser or even cart wood for the fire.
Automatic Parking Brake
The park brake engages itself automatically when the control arms are shifted outwards.
3 Year Limited warranty (no hour limitations)
The warranty is for defects in materials and workmanship for three years.
Toro MX Zero Turns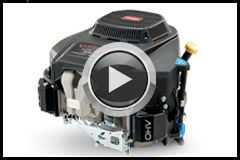 New Toro V-Twin Engine