Truyard Chipper C40 Kohler
Brand: TRUYARD
Product Code: C40127
Availability:
Available on Request
ADD TO CART
This is a chipper that can turn your unwanted branches into nice green waste material reducing the debris in your yard and turning it into something useful!
It features a twin blade system that consequently creates a large wind velocity to discharge the material at a high speed preventing the unit from clogging up.
Feed your large branches (up to 40mm) in diameter through the chipper chute and the self-feeding action will help suck the branches through the large entrance so you don't have to trim the branches before you feed them into this unit.
It is powered by a Kohler OHV petrol motor which may be more suited to your budget! Item comes fueled, assembled and ready to go!
Specifications
Features
Videos
Specifications
Single hardened chipper blade with high carbon steel. Chips up to 40mm
Pneumatic (bearings fitted)
Features
- Can chip branches up to 40mm
- Extended chute entrance to enhance the self-feeding action
- Oversized chipper chute means you don't have to trim the branches before feeding them down the chute.
- All steel construction for durability
- Quality powder coated finish to prevent the unit from rusting.
- Honda quality 4-stroke engine
No manuals are currently available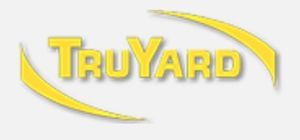 CM40