Stihl HSA 56 Lithium-Ion Hedge Trimmer
Brand: STIHL
The Stihl HSA 56 hedge trimmer is perfect for domestic hedging jobs around the yard. The tool is efficient, lightweight, quiet, and easy to handle making it a must-add to your range.
The hedge cutter will run for up to 50 minutes off a single charge using the AK 10 battery which is plenty of trimming!
The quiet operation means that you can use this piece of equipment at any time of the day, and it is virtually vibration free!
No fuel mixing, no engine servicing! Just push the 36v battery in and away you go.
Specifications
Features
Videos
Features
Easy Battery Installation
The device has two stages in which you can mount the battery. The first, is the intermediate stage where the battery is locked in for storage but not touching the contacts so it won't operate. The second, is the operating position is where the battery is touching the contacts and will operate once the throttle is engaged.
Double Sided Cutting Blades
Stihl's lithium-ion hedge trimmer has inherited the features that made their petrol ones so good! It is designed with a double-sided cutting blade both vertically and horizontally with a premium finish.
Two Handed Design
The machine is easily started by activating the front and rear switches at the same time, whilst also acting as a safety feature with both having to be pushed together. The cutting speed of the trimmer is continuously variable using the rear control allowing you to cut your hedges with precision.
Hanging Eye
Located on the rear handle is a convenient hole to allow you too hang the hedge trimmer from the wall for storage. This way the tool is out of your way and not left sitting on the floor ready to be damaged.
Blade Tip Protector
Stihl has added protection to the blade making cutting near the wall and ground a lot easier.
No manuals are currently available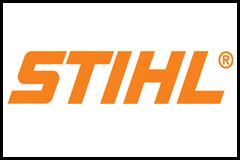 Stihl Lithium Hedge Trimmer