Toro PowerReverse 22" Personal Pace
Brand: TORO
Product Code: 20357
Specifications
Features
Videos
Specifications
Self-Propelled (PowerReverse Personal Pace)
Mulch, Catch or Side Discharge
Iso-Flex 1 Piece, Adjustable Height
Features
PowerReverse
The newest innovation allows you to have self-propelled assist in not only forward motion but also reverse! This eliminates that all too common criticism of self-propelled drives that pulling backwards is too hard!
Large 8" Wheels
Large wheels at the rear allow for greater grip, smooth operation and easier use than traditional smaller wheels found on most mowers.
Mowing Mode
This switch conveniently removes the need for any annoying mulching plugs as the switch on the side allows you to easily alternate from mulching to catching or if you switch to mulching and put the side chute on the mower instantly turns into a side discharge mower.
Toro Iso-Flex Handle
This innovative design by Toro allows the handle to slightly pivot reducing the vibration felt by the operator when using them mower.
22" Cutting Width
The super generous cutting width allows you to cut more grass in a shorter period of time meaning that you will get the job done quicker!
Wash Port
The wash port in the mower is ideal for cleaning out underneath the mower with ease. Just plug the hose in and turn the blades on to clear the grass from the chassis.
No manuals are currently available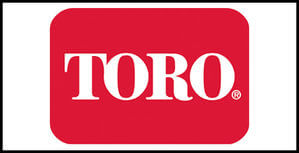 Toro PowerReverse