Honda HRR216VYU Self-Propelled Lawn Mower B/B
Brand: HONDA
Product Code: HRR216VYU
Specifications
Features
Videos
Features
Smart Drive Self-Propelled
This Honda control system allows you to easily adjust the speed of the mower so you are mowing at your own pace
Twin MicroBlade Technology
Honda's all new twin blade systems provides an efficient cut to your lawn cutting it into extra fine clippings when the mulching system is engaged.
Clip Director
The clip director system allows you to change from mulching to catching just be flicking the clip, saving you time or the hassle from dealing with removing and inserting mulching plugs.
Blade Brake Technology
This is arguably one of the best features on the mower. It combines safety with convenience as the blades stop when you release you hands from the handle but the engine keeps running. It does this by using a clutch system whereas the cheaper models simply turn the machine off when you release the handle meaning you must start the machine again.
No manuals are currently available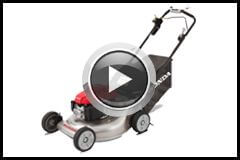 Honda HRR216PKU Push & Self-Propelled