Billy Goat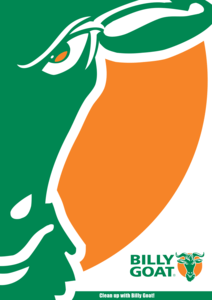 Recently we have been upgraded to a Billy Goat Turf dealer in the Ballarat rural area. Consequently, we are able to order a wider range of products at a better price and pass that onto you as a consumer.
Billy Goat is a manufacturer of exceptional specialty turf products and has been since 1967. American based company that makes a range of strong and reliable commercial, professional and domestic products such as vacuums, blowers, slashers, chippers and shredders to help you keep your area tidy.
Their blowers and vacuums come in a range of styles from walk behind to handheld and also large commercial ones that are placed on the back of trucks and utes. They are perfect for commercial and domestic use making products for all situations, their tough ridged and durable design ensures that they are built to last the mile. Although slightly more expensive than other products in the same category on the market this is because their focus is on quality with no short cuts taken and no cheap methods endorsed.
if your looking for a product that you can rely on day in day out and have debris to clear or slash look no further than the Billy Goat range at Henderson Mowers & Chainsaws.
---
Products