News
21 September 2021
Kohler parts are now available to browse online with a full catalog of diagrams for you to browse every Kohler engine. From these images you can easily order the parts you need for your Kohler engine at super competitive prices and have them delivered straight to your home or business. These include all common parts such as gaskets, conrods, air filters, fuel filters, pistons, rings, fuel pumps, and much much more. Get your Kohler engine parts with Hendersons.
Read More
7 May 2021
Henderson mowers are now proud to include Tuff Torque parts diagrams on their website. The platform will allow you to easily navigate through the Tuff Torque transmission and clutch breakdowns via a model number. You can then see individual part numbers and pricing. These parts can then be directly added to the cart off the drawings and payment securely taken and we will ship your Tuff Torque parts straight to your door!.
Read More
29 July 2020
Toro is a leading company in grounds care power equipment. Henderson Mowers platform gives you the ability to browse and explore Toro parts break downs, drawings and images and allows you to place orders for genuine Toro parts online at competitive prices here in Australia. You can view the genuine parts from all your favourite Toro lawn mowers and zero-turn; including the Timecutter range, Titan Range, Z-Master range, Grounds-master range and more. All these Toro parts are marked at competitive prices and can be delivered right to your door.
Read More
23 April 2020
struggling to work out which guide bar is right for you? Check out these pictures which easily distinguish between them all and allow you to determine which bar mount your chainsaw is. These images then allow you to correctly determine which aftermarket ProKut bar suits your chainsaw! If you have any questions or your stuck - feel free to contact us and we can help you out.
Read More
28 February 2020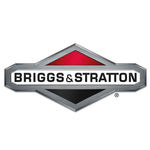 Briggs & Stratton engines are huge on the global market and finding high-quality aftermarket spares is difficult. There are heaps out there but filtering through what's good for your unit and what its really bad quality can be hard to acheive. That's why we have done it for you. All the high-quality spares we have available for Briggs & Stratton engines are now available on one easy to use website. Navigate your way through air filters, carburettor parts and much more! In-store power equipment service, online.
Read More
10 December 2019
Loncin has increasingly become a large player in the small engine market within not only Australia but also the rest of the world. Henderson Mowers & Chainsaws aims to provide people that purchase these engines with an extensive array of small engine spare parts online at great prices. Browse our inventory of all Loncin small engine parts at great prices and with Australia wide delivery available we can be your one-stop-shop for all your Loncin needs.
Read More
11 June 2019

Christie Engineering is a family run company much like ourselves that designs and manufactures high-quality farming machinery. The Christie post driver is no exception to that, and this article gives you a small background into the product and why you should be purchasing one of these drivers and not a cheaper knock-off, especially if you rely on them for your living!
Read More
25 January 2019
Purchasing your next mower or in some instances your first, is a decision you want to get right for the beginning. The market has gradually shifted towards a dominance by the zero-turn mowers and deciding whether a steering wheel or lap bars is the best way to operate your machine is a decision which should not be taken lightly. This article helps to inform you of the benefits of both with the reduction of time a pivotal factor in our verdict.
Read More
7 August 2018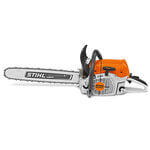 The much anticipated Stihl MS 462 C-M has hit the shelves in Australia and is marketed as the new and improved MS 461. This blog compares the notable differences between the two chainsaws highlighting the positives of both saws not just the MS 462 C-M. It also points out that we believe that due to how different they are the saws aren't really a direct replacement for one and other with each having positives making them ideal for different consumers.
Read More
15 June 2018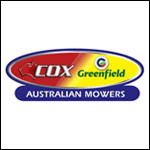 Australia's last two remaining lawn mower manufacturers have joined force's for the benefit of their consumers. Greenfield mowers will now be manufactured by Cox in an attempt to reduce costs and improve productivity boasting benefits that can be passed down to their consumers. By reading this you will get a greater understanding of the new Greenfield range that will be available and be able to read the press release made by Cox Australia.
Read More
16 January 2018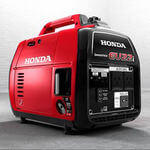 Honda has dominated the leisure generator market for years with their reliable EU20i inverter generator. Times have been changing and Honda hit the drawing board and have delivered a new and improved EU22i to accommodate our evolving needs, this review will hopefully answer any questions you have regarding the brand new EU22i. Including a comparison between the older EU20i and the EU22i, the new kid on the block.
Read More
10 January 2018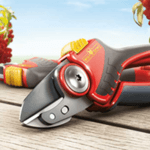 Do you actively get out in the garden and are in the market for a new set of secateurs or loppers? Well the big question is whether you need bypass or anvil technology as they serve different purposes in your garden and help to achieve different outcomes. If you're not sure what this means or which one is right for you, this post will provide you with clarification on the matter so that you can make a more informed decision when it comes to purchasing your next hand held secateurs or loppers.
Read More