Specials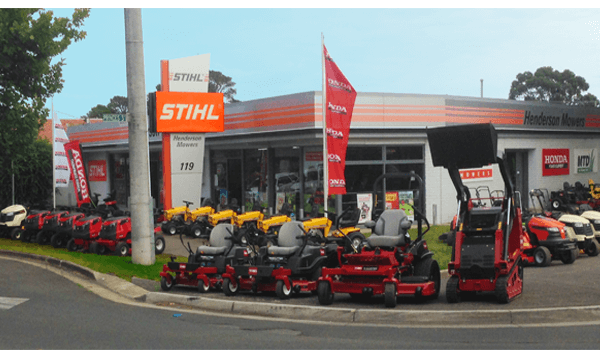 Henderson Mowers and Chainsaws
- Where our customers are our priority
Call into our Huge Show Room at 119 Mair Street East, Ballarat, 3350 and our friendly and professional staff will assist you in all your outdoor power equipment needs.
For enquiries on specific products, equipment or machinery, please fill in our contact form and we will get back to you as quickly as possible, or alternatively dial our phone number for immediate help.
We stock a range of products including zero turn mowers, chainsaws, ride on mowers, brush cutters, lawn mowers, quick-cut saws, hedge trimmers, vacuums, mulchers, generators blowers, stationary engines, rotary hoes, kombi tools, Utility Vehicles, slashers and much much more!
Located in Mair Street, the largest lawn mower and outdoor equipment specialist and service centre in Ballarat, Henderson Mowers & Chainsaws is your one-stop shop for mowing, trimming, mulching and all your cutting needs. Stocking leading brands such as Honda, Toro, Stihl, Greenfield, Victa, MTD, Cub Cadet, Billy Goat, Christie Engineering and Briggs & Stratton.