Billy Goat Hurricane Z3000 Blower (Australia)
Brand: BILLY GOAT
Product Code: 5901878
Availability:
Available on Request
CAN FREIGHT AUS-WIDE FOR DEPOT PICK UP OR DELIVERY TO COMMERCIAL ADDRESS.
When it comes to commercial blowers it doesn't get much better than this. The Billy Goat Hurrican Z3000 is being brought into Australia and Hendersons has the ability to supply it being one of Billy Goat Australias turf dealers. This tool is ideal for the serious contractor, school groundsman, landscapers, parks, councils, cemeteries, golf courses, retirement villages and more!
The world-class commercial cleaner is unmatched in the industry giving the operator complete control with tri-directional blowing options, zero-turn ability to easily maneuver around obstacles and with a huge 8500 CFM this really is the ultimate clean up machine.
The special design allows the housing to draw are from both sides which increases the air velocity and pushes the leaves and debris further than competing models. There are so many features in this unit it would take too many letters to list them so watch the video in the tab below and this thing will blow your mind away!
Specifications
Twin Hydro-Gear 3100 IZTs
13" (Front) and 22" (rear)
No features are currently available
No manuals are currently available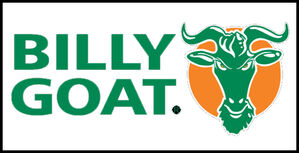 Hurricane Blower