Billy Goat Debris Loader DL3700V
Brand: BILLY GOAT
Product Code: 883217
Availability:
Available on Request
We are a specialist turf Billy Goat Dealer with super competitive pricing!!!

We can deliver and ship so ask for a quote!!!
This is Billy Goat's top of the line debris loader! Designed for commercial use or for large areas such as retirement villages, caravan parks and schools.
It features a massive 37HP BIG BLOCK Vanguard engine with electric start that sucks unwanted debris through a 20", 6 blade armour plate steel impeller. It utilises 18 different cutting points on the blade to maximise the shredding ability so you can pick more debris up in between emptying the load with up to a 12:1 reduction in the debris.
The massive 14" opening allows you to suck up almost everything helping you to efficiently and easily keep large areas clean. The 3m hose also allows the operator to get close to the gutters away from the truck making it safe to use and operate. The 8" discharge at the back also allows this debris loader to power through the unwanted waste on the ground and spit it into the truck with ease!
The hose is also transparent so you can easily spot any blockages and the poly liner is replaceable also so you can easily keep this unit well maintained!
Specifications
Features
Manuals
Videos
Features
Dual Shredding System with Piranha Blade
This blade has extra shredding ability with 18 cutting points across the serrated blades and can reduce the debris at a 12:1 ratio to ensure you can maximise the space its filling. The replaceable steel liner ensures its built to be maintained easily and last the distance like a commercial unit should.
Safety Kill Switch
The quick connect/ release hose clamp with safety interlock to maximise operator safety.
Transparent Hose Kit
The see-through hose kit allows the operator to visually see any hose clogs that occur and address them accordingly.
Big Block EFI Engine
This Vanguard Briggs engine is a huge 37HP making it more than powerful enough to suck debris from the areas you desire. The electronically fuel injected technology means this unit is easier to start and can save you up to 25% on fuel compared to units of the same horsepower that are not EFI!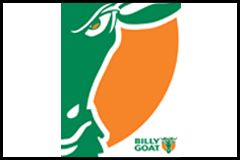 Debris Loader