Billy Goat Debris Loader DL1402VE
Brand: BILLY GOAT
Product Code: 2692013
Availability:
Available on Request
CAN SHIP AUS-WIDE TO DOOR OR TO YOUR NEAREST DEPOT

ASK FOR A QUOTE TODAY
Designed to perfection these durable and powerful debris loaders are made for medium to large area managers and contractors that are required to maintain certain properties.
This debris loader features a dual shredding 14.25" diameter armor plate impeller that utilises a Piranha blade that helps to minimise the debris to a 12:1 ratio and maximise the amount that can fit into the back of the trailer which the Billy Goat Debris DL1402VE is loading. This feature saves you loads of time and money on waste fees making it a lot more efficient than some of the other debris loaders on the market.
The customer fit features of the Billy Goat Debris Loader also means that this unit can be manipulated and changed in order to make it adapt nicely to any truck. The large hose has an 8" intake meaning that it has the ability to suck in a large amount of debris and the 3m hose length gives you ample length to reach debris away from the truck without losing rarely any suction power! Its transparent form also allows the crew using the equipment to easily spot if there is a blockage in the hose too!
It also has a replaceable steel liner and 12-gauge housing to ensure that this unit can be maintained for an extremely long time. When you spend this kind of money you want a large amount of spare parts to be available (especially wearing ones) and Billy Goat enables just that!.
1yr commercial warranty!!
Specifications
4x Blades with 8x Cutting Points (16")
20.32cm x 3.042m (8" x 10')
79 (L) x 69 (W) x 122 (H)
No features are currently available
No manuals are currently available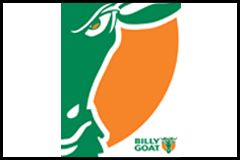 Debris Loader