Billy Goat MV601 Commercial Vacuum
Brand: BILLY GOAT
Product Code: 2691991
CAN SHIP AUS-WIDE TO DOOR OR TO YOUR NEAREST DEPOT

ASK FOR A QUOTE TODAY
This commercial-grade vacuum made by Billy Goat is low weight and powered by a super reliable 190cc Briggs & Stratton 850 Series engine. This is the heavy-duty vacuum range designed for both hard surfaces and turf so its perfect for all applications!
This product is an ideal product to keep any area clean of debris with ease using the massive 29" wide chute. The giant 151.4 Litre bag means you will have fewer stops on each job saving you time and money! This unit can pick up cans, bottles, grass clippings, litter and more!
It has a powerful 6 blade serrated impeller to increase the suction of the vacuum and also reduce the size of the debris so you can fit more in the bag! Perfect for large properties, commercial applications, hire companies, parks, city streets, schools and more!
This product is designed for both hard surfaces and turf making it a very durable piece of equipment. Making light work of debris clean up at rentals, malls, streets, schools and parks. Its design enables it to pick up cans, bottles, grass clippings litter and more!
The housing is constructed from an abrasion-resistant composite to reduce the weight and to ensure it won't rust or dent!
hose kit is an optional extra at (+$399)
Specifications
Features
Videos
Specifications
190cc Briggs & Stratton 850 Series engine.
2 years domestic / 2 years commercial
Features
74cm / 29" Gobbler Doorbr/>This generous sucking width means you can cover more ground more quickly and it is adjustable from the operators position so they can easily switch from hard surface too turf or the hose kit which is optional.
Billy Goat Top Fill Bag Design
This design reduces the dust from the operators face and optimises filling.
Bag Design
The top loading bag easily slides out on rails for easy emptying. Theres no vac on the market that is easier to unload! The large bag holds a hug 151 litres and can hold up to 23kg of debris.
Height Control Made Easy
Operator can adjust the height of the vacuum for different applications such as hard surfaces or turf.
Large Wheels
The large 14" wheels help to smooth out any rough surfaces and make the vacuum more manoeuvrable.
No manuals are currently available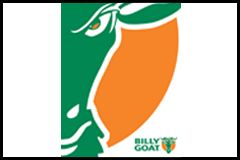 MV650