Silky Sintung Lopper Head (Heavy Gauge Model)
Brand: SILKY
Product Code: 16377HR-P
The Sintung Ratchet Tree Pruner is a must-have item for anyone who has a Hayauchi or Hayate Pole saw. This item allows you to trim small bouncy branches that the saw blade can't get into. If you have overhanging branches from the neighbors, then the problem is fixed with this item!
Silky Sintung Lopper Head for Hayauchi. The SINTUNG lopper head is designed to fit Silky's HAYAUCHI pole. This ratchet-operated lopper replaces your HAYAUCHI's blade in just a couple of minutes and offers precise, easy pruning of branches up to 50mm (2-inch) in diameter. Comes with 17.6' of pull cord with a wooden handle and a loose 6.7' in the bag to add length
Also very popular and useful for anyone collecting seeds or leaves for planting or animal rescue. Much easier to use than most pole loppers as this one is a Ratchet style, which means that once the blade bites into the branch being cut, you simply release the rope and pull again. You have three settings on this Ratchet lopper.
This is the heavy-duty gauge model that is for Hayauchi/Hayate Pole.
No features are currently available
No manuals are currently available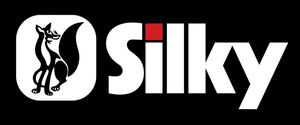 Lopper (ratchet)