Silky Pocketboy 170mm Folding Saw (Large Tooth)
Brand: SILKY
Product Code: 346-17
The Silky PocketBoy 170mm Large Tooth Folding Saw is perfect if you're someone who wants a ton of cutting power without hauling around a full-sized hand saw. The 1470mm blade folds into the handle to reduce the area it takes up in your pack and only weighs 220 grams. However, that 170mm blade is filled with large teeth with 4 cutting angles for incredibly fast and smooth cutting.
The teeth are not set, they are what Silky calls a Mirai-Me tooth style. This style of tooth creates a very smooth cut which leaves the branch so smooth that it will appear as though it has been given a light sand. This benefits the tree by reducing the chance of water and bacteria sitting on grooves in the timber, therefore, allowing infection into the wound.
This style of tooth is engineered so that the teeth are the thickest part of the blade, making the cut wider than the rest of the blade following the teeth through the cut. The teeth make the cut and the thinner blade following makes it easy for the user by reducing friction and allowing an easy return stroke of the blade, reducing the chance of the blade jamming in the cut.
The blades are made out of high carbon steel called SK4, very strong steel but also quite flexible. The blades are chrome coated for protection from rust and resin.
The Pocket boy saws have two settings on the blade. The first is a standard saw blade angle, the second has the blade pointing into the air. This angle allows you to cut to a flat surface or enables you to have the handle away from branches that are slowing and inconveniencing your cutting.
No features are currently available
No manuals are currently available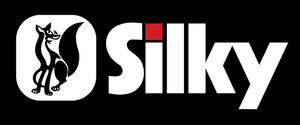 Silky Pocketboy