Stihl RB 600 Pressure Washer
Brand: STIHL
Product Code: 47900124604
Availability:
Instore Sales Only
The Stihl RB 600 is a profession pressure washer manufactuer by Stihl and powered by Kohler. Its ideal for professional/ contracting cleaning jobs being built of reliability and performance becuase they understand some people will be using this tool to produce an income.
This pressure washer is made to tackle some of the hardest cleaning jobs such as dirty and greasy farm equipment, stained aluminum siding, trucks, boats and more! Featuring a huge 3200 psi in water pressure and a large 208cc engine and this is complimented by the high quality pump components which are made from premium commerical-grade Triplexx to reinforce its durability.
The easy start pump system also allows you to pull the recoil starter over without any back pressure from the pump! Designed to do heavy duty projects with easy you will love your Stihl RB 600 Pressure Washer and available with a full range of accessories and nozzles.
The handle also folds down for easy transport so you can transport the pressure washer inbetween jobs without it taking up too much room in your vehicle.
- Forged bronze head for high resistance to corrosion
- Stainless steel valves for easy servicing
- Unloader valve for flow and system pressure control
- Thermal relief valve designed to protect overheating of pump when trigger gun is released
Specifications
Features
Videos
Features
East Start Pump System
This feature calls on a pressure relief valve that allows the operator to pull start the pressure washer easily by removing the back pressure of the pump.
Stainless Steel High Pressure and Brass Detergent Nozzles
The stainless steel nozzles allow you to change the pressure of the petrol unit giving you greater control over how much pressure is applied which is perfect when using it for different applications. Reason being is some jobs are more sensitive to water pressure meaning you can lower the water pressure for that particular job. It also has a brass nozzle for detergent use with both nozzles designed too resist corrosion and wear
2-Piece Lance & Gun Assembly
The 2 piece lance is easily assembled and disassembled for transport or even to put on multiple attachments that you might carry.
Easy-Access Inlet & Outlet Water Connections
The efficient set-up on these pumps means that the inlet where the water enters the pump and the outlet where the water exists for the gun are easy to access so you can manage them easily if need be.
Automatic Fuel Shut-Off Valve
The ability to turn the fuel off is vital in a pressure washer that is being transported around or stored for periods of time. You can easily prevent fuel going to the engine so that it does not flood in between jobs or if storing the pressure washer you can stale fuel from sitting in the carburettor by shutting the fuel off.
Anti-Vibration System
Pressure washers generate a lot of vibration and if they don't have anti vibration mounts to counteract that vibration then the life of the pump is greatly reduced. Stihl pressure washers are fitting with a number of high quality vibration mounts to address this.
No manuals are currently available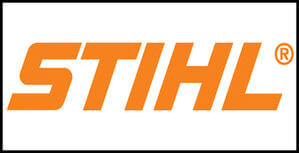 Stihl RB 600