Cub Cadet Electric/ Lithium CC 30 E Mini Rider
Brand: CUB CADET
Product Code: 33CA27JD330
Want a quieter, more efficient, and easy way of cutting your grass? Then the Cub Cadet Mini Rider lithium-powered 30" cut mower is ideal for you.
Designed to maintain larger domestic properties the lithium-ion / battery-powered mini-rider is super quiet, easy to use and requires much less maintenance than your traditional petrol engines.
The unit can mow up to 1 acre or 1 hour of run-time on a single charge with no fade in performance. Now, this is dependant on multiple factors such as length of grass, thickness, and how wet it is at the time. This 30" unit is a great size as it fits through most conventional gates so you can handle both the front and the backyard and the battery fully charges in only 4 hours!
The battery is a 56Volt MAX. 30Ah, 1500wh lithium-ion battery that provides plenty of power for you to keep your grass under control. Simply put the unit on charge when your ready to go and forget about having to work about oil, fuel, air filters, fuel filter and all those servicing requirements that go with a petrol engine. The batteries power brushless motors which in return power the transmission and cutting system, brushless motors are longer lasting and much more durable than traditional electric motors.
The unit features a comfortable high back seat and electric PTO so you can easily engage and disengage the cutting system. The Unit operates seamlessly in forward and reverses via a foot peddle that requires no changing of gears.
The huge 6-year warranty on both the engine and the unit gives you peace of mind when purchasing a Cub Cadet e-rider.
Contact Hendersons to get your lithium ride on mower today. Optional extras include catcher systems, armrest kits and mulch kit.
Available for $45.15 per/wk for 36 months*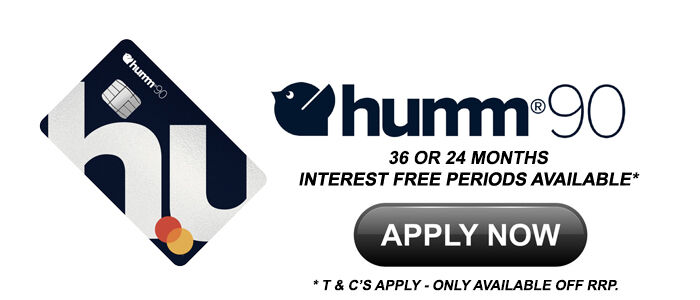 Specifications
56V Brushless Li-Ion 1500Wh 30Ah
Electric, 56V MAX, Foot Pedal
Soft touch Steering Wheel
No features are currently available
No manuals are currently available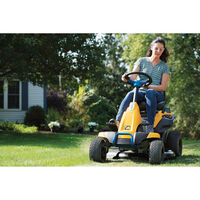 Cub Cadet CC 30 E