Cub Cadet Z-Force SX 48 Zero-Turn
Brand: CUB CADET
Product Code: 47AIDGJB330
Specifications
Features
Videos
Specifications
24hp Kawasaki V-Twin OHV for a powerful, efficient, easy to operate and maintain, professional engine.
Dual Hydro-Gear ZT3100 Transmission
Makes operating the wheels comfortable
Electronic fingertip engagement allows you to engage & disengage the mowing deck saving you time and energy
13.00 x 6.50 - 6" (Front) / 22.00 x 9.50 - 12" (Rear)
Dual 10.6L tanks (21.2L in total)
High-back with armrests keeps you comfortable when mowing for extended periods
48" (114.3cm) Fabricated cutting deck (ideal for up to 3.5 acres)
8-position height adjustment, hand lever driven
(Domestic) 5 years on the fabricated cutting deck, 3 years on the unit and 3 years on the engine / (commercial) 1 year on the unit, 90 days on the engine
Features
This is where most people get confused, the look at a lawn mower and see it has a massive engine so conclude it must be good! Wrong. Inevitably the engine doesn't do all the hard work, the deck is the part of the machine that is on the group wearing the lumps and bumps of the rough terrain. This is why the stronger 54" fabricated cutting deck is ideal and a lot more durable than the cheaper pressed deck designs. Meaning it can handle rougher terrains and won't dint and crack like a pressed deck is prone to.
The electric PTO clutch gives the operator control of the blade engagement at the tip of their fingers.
The zero turn market have revolutionised the way in which we maintain our properties, making obstacles in out path virtually non-existent! This mower has these abilities with zero-turns proving to shave up to 40% off the time you spend mowing, meaning more time spent doing the things you love.
Unbeatable Corrosion Protection and Durability
Cub Cadets exclusive triple guard corrosion defence system manufactures a blades that is incredibly stable and made from high strength steel. The automotive-grade corrosion resistance elements shelter these blades from wear and tear ensuring they are protected and will deliver reliable performance.
No manuals are currently available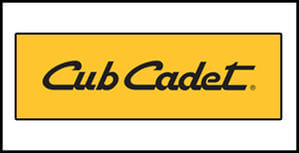 Cub Cadet Zero-Turn Riders